A short-period TBC for the RRII winners: FlowMotionz.
Event period: June 8, 2012 - June 14, 2012
An RRII themed banner for FlowMotionz. Participants must include the RRII logo.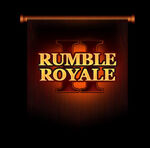 Participation
Winner
or
Winner was allowed to have the set transferred to any account they wanted if they already had the set on their account.