Soul Fighter

Gender
Male, Female
Price
5,000 Carats
Default ExoCore
Soul Force
Note

High SPD, JMP

Low ARM
Description
Edit
Soul Fighters are aptly named because they have the ability to call upon other living souls for power. Strong in speed and jump, but weak in defense, their winning strategy is to hit-and-run, making them better for experienced users. With their overdrive mode equipment, they can morph into beasts or take on other forms.
When purchasing/choosing the Soul Fighter class, the default avatar you will get is shown on the right. The male avatar comes with a shirt and pants where as the female avatar comes with a Top and shorts. Male and Female characters have unique default eyes. The only part of each default avatar that is obtainable in Shop is the Hair.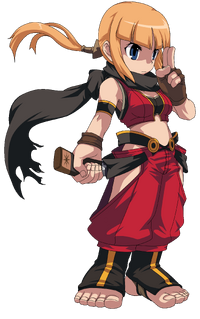 | Stat | Value |
| --- | --- |
| HP | 2790 |
| SP | 200 |
| STR | 20 |
| ARM | 16 |
| SPD | 27 |
| JMP | 26 |
 Soul Fighter Exclusive Scrolls
Edit
Carat
Ninjitsu
Another Infinite Ninjitsu
Soul Fighter Exclusive ExoCores
Edit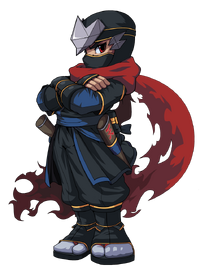 Carat
Blade of Eternity
Ninja Spirit
Youngblood Wolf
Phantomcore Custom
Cash
Blade Spirit
Blood Storm Shuriken
Golden Lion
Lion of the Desert
Relic of Phantomcore
Sabres Claw
Sheep's Cry
Soul Saber
Taurus
Wild Blood
Wolf
Ifrit
Community content is available under
CC-BY-SA
unless otherwise noted.